Sunday 8 October 2023
FULL
Bucolic landscapes, countryside vibes, wild nature, peaceful farmhouses have attracted and inspired painters, musicians, writers who profoundly linked their lives and work to this village with fresh air and panoramas, located close to Forêt de Soignes on the outskirts of Brussels.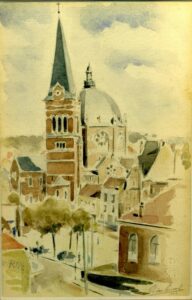 During this guided walk on old paths and 20th century avenues, we will discover traces of the old village and we will see how the modern urbanisation blended into it.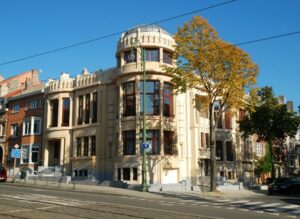 We will learn about the artists who have been inspired by the bucolic landscape of Uccle, and about their art and architecture pieces that made history.
Our walk ends at the pub 'Au vieux Spijtigen Deuvel', one of the oldest and most famous in the Brussels region, which has its own legend and a couple of stories about the artists who were regulars.
Programme: Life and heritage of Uccle's artists